IoM3 rubber group has busy conference schedule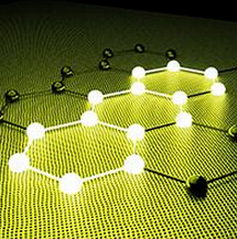 London – The IoM3's Rubber In Engineering Group (RIEG) is busy on the conference-front, with events ranging from its continuing series of technical meetings to the organisation of next year's International Rubber Conference in London.
Next up for RIEG is a one-day conference on "The Challenges for Elastomer Lifetime Prediction and Durability" in Manchester on the 16 May.
Organised in collaboration with the Manchester Polymer Group, the conference will be held in Manchester at Lancashire County Cricked Ground in Old Trafford.
The RIEG ATDM after that will be on Elastomers in Transport on the 29th June 2018 at WMG at the University of Warwick.
In addition to these events, the RIEG is promoting the following International Rubber Conferences over the next two years:
The Rubbercon 2018 conference, 10-11th May, in Istanbul, which will focus on the 'Structure-Composition-Property Relationships for Rubber Based Materials'.
IRC 2018, 4-6 Sept, in Kuala Lumpur, Malaysia. This conference is being held jointly with the ninth International Rubber Glove Conference and Exhibition in the Malaysian capital.
IRC 2019, 10-12 Sept 2019 in London, which is being organised by the IoM3 to coincide with the 200th anniversary of the pioneering work of Thomas Hancock on the mastication of rubber in London.
For more information about these events, the contact is RIEG chairman prof James Busfield, head of Materials Engineering Division at Queen Mary University of London, e-mail: j.busfield@qmul.ac.uk .