Gates reports increases in first public financial report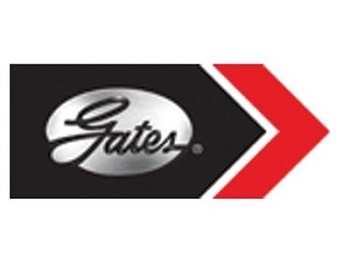 Denver, Colorado –Gates Industrial Corp. PLC reported record fourth-quarter net sales of $781.8 million (€633.7 million), a 17.1% increase over the prior-year quarter, in its first report as a public company.
Net sales for the year rose to $3.04 billion overall in 2017 from $2.75 million in 2016, an increase of 11%.
The increase reflects an improved demand environment in many of the industrial end markets served and progress on growth initiatives, as well as 4.8% growth from acquisitions and 3.2% growth from foreign currency translation, according to the report.
More than 60% of net sales were generated from high-margin replacement channels, with another year of double-digit growth in emerging markets, Gates CEO Ivo Jurek said in the statement.
Net income in the fourth quarter was $130.2 million, up from $15.3 million in 2016. For the full year, net income increased to $182.7 from $84.3 million.
Gates said fourth-quarter and full-year 2017 net income included a net tax benefit of $118.2 million associated with U.S. tax reform, primarily driven by the revaluation of U.S. deferred tax liabilities, partially offset by a repatriation charge.
By segment, Power Transmission sales increased for the fourth quarter to $513.1 million, up by 12.8% from 2016. For the overall fiscal year, sales rose to $2.01 billion, an increase of 7.9%. The change reflects strong core revenue growth driven by increased demand in industrial end markets and execution of initiatives.
The segment delivered solid performance across all end markets with particular strength in the construction, agriculture and general industrial end markets, Gates said.
Sales for the Fluid Power segment increased to $268.7 million on the quarter, up by 26.3% from 2016. For the overall fiscal year, sales were $1.03 billion, an increase of 16.7% over 2016. Gates said growth was driven by strong industrial end market demand, emerging markets and execution of growth initiatives.
Core revenue growth included double-digit expansion in the construction, oil and gas, and general industrial end markets. Acquisitions, including the addition of Atlas Hydraulics in the fourth quarter of 2017, provided additional sales growth. Atlas designs and manufactures hydraulics tubing and related assemblies.
Gates also acquired Techflow Flexibles, a manufacturer of high-pressure hose and fittings for oil and gas applications, in June.
As of 30 Dec, Gates had total cash of $564.4 million and total outstanding debt of $3.96 billion.
In January, Gates completed its initial public offering, raising net proceeds of $799.2 million. The net proceeds were used along with cash on hand to repay about $907.8 million of outstanding debt, plus applicable premiums and unpaid interest, resulting in significantly improved leverage metrics, the firm said.