MacLellan Rubber nets electrical matting contract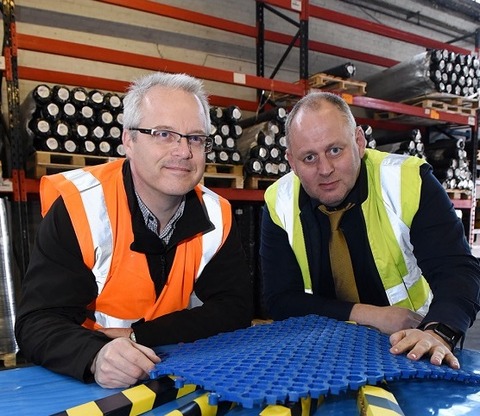 Wolverhampton, UK – MacLellan Rubber has won an eight-year contract, worth over £300,000 (€342,000), to supply a major energy distributor with electrical insulation matting, the company announced 13 March.
Under the deal, MacLellan will supply safety critical EC61111 Class 3 matting, proof tested to 30,000 volts and with a working voltage of 26,500 volts.
Electrical resistance of rubber sheeting, it explained, is reported with a recommended safe working voltage, typically from 650 volts on BS921 up to 36,000 volts on EC61111.
The unnamed client also required that the matting be independently tested and certified for resistance to flame, oil and acids, and to meet the non-slip requirements.
"Meeting the technical and commercial demands for this level of contract is always challenging, but is especially important in the life threatening environments in which our material is being used," said MacLellan Rubber director Simon Winfield.
The contract-win, he added, "further strengthens our position as the supplier of choice to companies within the power generation industry."