Industry warning over 'chemicals Brexit'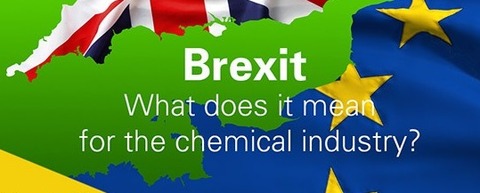 Brussels – The European Chemical Industry Council (Cefic) and London-based Chemical Industries Association (CIA) have raised concerns about the UK's possible disengagement from the European Chemicals Agency (ECHA).
In a 16 March statement, CEFIC and CIA noted UK prime minister Theresa May's speech on 2 March where she signalled Westminster's inclination to remain part of the EU agencies in the form of "associate membership".
"However, when the EU issued its draft guidelines for the negotiations of the future EU-UK relationship on 7 March… the draft text did not include any mention of associate membership of EU agencies," the joint statement said.
With the draft guidelines expected to be approved at the European Council of 22-23 March, Cefic and CIA said the omission has created "considerable cause for concern."
The involvement of the UK in ECHA serves the interests of the chemicals and downstream-user industries on both sides of the Channel, their statement pointed out.
Referring to the implementation of REACH and UK's contribution, the statement said: "Losing UK expertise would only weaken the significant progress made in the evaluation and regulation of chemicals."
Establishing a separate UK agency, the chemical bodies noted, "would take years to achieve, and at significant cost".
In addition, the continued partnership between the UK and ECHA would avoid duplicate testing and related costs under REACH.
This would assure continuity of supply to key customer industries such as aerospace, automotive and pharmaceuticals, which rely on access to chemicals from both the UK and the EU.
The statement went on to call on the EU-27 and UK to examine models for continued collaboration and regulatory consistency.