Dana could leapfrog driveline market with $6.1bn GKN tie-up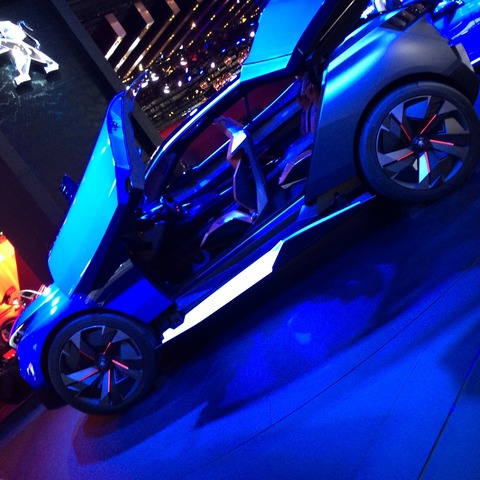 Toledo, Ohio -- Dana and British supplier GKN agreed to a $6.1 billion (€4.9 billion) deal 9 March that would merge GKN's automotive business into Dana and, the Ohio company says, enable it to leapfrog larger automotive driveline competitors such as Borg-Warner, Continental and ZF Friedrichshafen.
The potential deal must be approved by regulators and shareholders, but would create the industry's largest driveline supplier with an estimated $14.2 billion in combined global sales in 2017.
The deal's announcement comes as GKN -- led by former Ford executive Anne Stevens -- has been trying to fight off a hostile takeover bid from Melrose Industries.
Under terms of the deal, GKN would receive $1.6 billion in cash from the merger as well as a 47.25% stake in the combined company. The new company, Dana PLC, would continue to be headquartered in suburban Toledo, would remain listed on the New York Stock Exchange under the DAN symbol, but have a tax domicile in the UK, Dana CEO James Kamsickas said.
Dana expects the deal, if approved, would close in the second half of this year.
On a conference call with analysts, Kamsickas said the two companies have a long history of cooperation with one another and a complementary portfolio of products, with overlap largely confined to all-wheel-drive light-vehicle products that each sells.
Dana's traditional strengths have been in rear- and four-wheel-drive light vehicles, as well as driveline components for the commercial and off-highway sectors. GKN Driveline has focused more intently on front-wheel-drive and awd light-vehicle systems, as well as the off-highway sector.
'Complementary transaction'
"I've done a lot of [mergers and acquisitions] in my career," Kamsickas said. "I don't know that I've witnessed a more complementary transaction."
Kamsickas said Dana "did a reach out in early December to say that this seems to make sense." He said talks progressed through December and into early January.
"Timing's everything," Kamsickas said.
GKN has been fighting off Melrose since January, when it spurned an unsolicited takeover bid. Stevens, 69, was named CEO in December. She spent 26 years at Ford, leaving in 2006 as COO of the Americas.
Takeover battle
Melrose then turned hostile and took its offer, which at the time valued GKN at £7.4 billion (€5.3 billion), directly to GKN's shareholders. GKN has previously set out plans to sell its powder metallurgy business. Taken together with the Dana deal, that would leave GKN solely focused on aerospace. The Dana deal could force Melrose to raise its bid. A source close to Melrose told Reuters the firm may have to revisit its offer.
"Different things happened in the UK, but we stayed on our path," Kamsickas said.
A combined deal would enable Dana -- with automotive roots dating back 114 years -- to capitalize on GKN's work with light-duty electrification and give Dana a much larger presence in China. Dana CFO Jonathan Collins said growing electrification presents opportunities for growth for the combined company because its per-vehicle content is likely to grow exponentially. GKN has supplied components to eight global electrified platforms, with others in the pipeline.
"Combining these businesses gives us a balanced portfolio across the globe, with significant upside," Collins said.
Wall Street so far has embraced the deal. Dana shares rose 3.5% to close at $27.14 on Friday.
Dana ranks No. 44 on the Automotive News list of the top 100 global suppliers with worldwide sales to automakers of $5.83 billion in 2016. GKN ranks No. 37 on that list with sales to automakers of $6.74 billion in 2016.
Reuters contributed to this report.