Butti: Tire makers just starting automation journey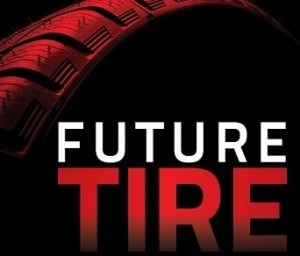 Hanover, Germany –  The tire industry is undergoing "evolution as opposed to a revolution" in terms of its adoption of automation technologies, according to Paolo Butti, industry manager automotive and tire EMEA at Rockwell Automation.
Many tire manufacturers, he said, are "starting journeys that will take them into connected workspaces through the deployment of smart machines and smarter manufacturing principles."
"These advances rely on data to take them forwards" noted Butti, noting that tire companies will require specialist support to achieve their goals around the tire plant of the future.
The challenge is to achieve digital transformation and convergence via the use of smart manufacturing and modern data analytics solutions, the Rockwell expert concluded.
Butti's comments featured in a Rockwell press statement, which also highlighted a conference presentation at the recent Tire Tech Expo by Dominique Scheider, the company's strategic account team leader.
In his talk, 'Delivering the tire plant of the future today,' the French-based manager discussed the increasing connectivity available to tire plants and how these capabilities could benefit manufacturers.
A digitally transformed 'connected enterprise', said Scheider, could deliver greater efficiencies, higher cost savings and superior manufacturing intelligence.
In addition to access to real-time data, tire makers could leverage contemporary cloud and analytical platforms to change how issues are solved and how productivity could be further improved, he added.
The 'connected enterprise' links data from production lines, utilities and enterprise IT and delivers contextualised information where and when it is needed, explained Scheider.
By analysing this information, he said, tire producers could 'more easily identify patterns and cost- and energy-saving opportunities, while also enhancing predictive maintenance and boosting productivity.'