Apollo opens rubber sheet-making unit for women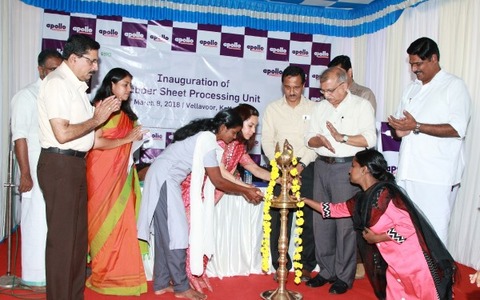 Kerala, India – Apollo Tyres has inaugurated an all-women rubber sheet-making unit to mark International Women's Day on 8 March.
The unit in Vellavoor Panchayat in Kottayam, Kerala, will be run by rubber tappers' wives, and was set up with the help of Apollo's suppliers.
Apollo said it had trained the women, in association with Rubber Board of India, on rubber tapping, sheet-making, sheet-smoking and general entrepreneurial skills.
The women have also been linked to rubber dealers to directly market their produce from this unit.
This initiative is a part of Apollo Tyres' women empowerment programme. This aims to provide livelihood skills to underprivileged women in and around the company's manufacturing facilities in Kerala and Gujarat.