Nexen's fiscal 2017 operating income drops 25%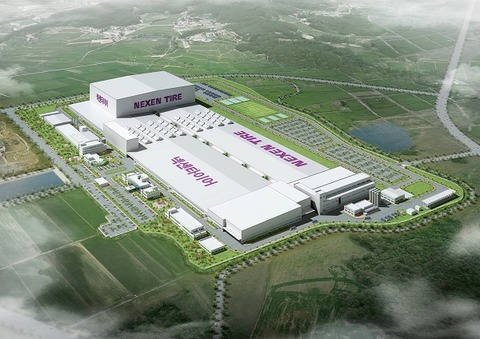 Seoul – Nexen Tire Corp. suffered a 25.2% drop in operating income last year, while sales grew 3.7% to $1.74 billion.
Operating income fell to $164.3 million, dropping the operating ratio nearly four points to 9.4%.
Net income dropped 27.2% to $113.5 million.
Nexen did not provide commentary on its results, but the data released show a decrease in sales in the fourth quarter, including a double-digit decline in North America, which Nexen attributed to weak consumer purchasing power and the strong Korean won to US dollar exchange rate.
For the year, Nexen's sales in North America fell 14.6% to $368.7 million, the company's data show. North America accounts for 21% of Nexen's global sales.
Sales in Europe, by contrast, grew 15% last year despite a weak fourth quarter to $389.5 million edging past North America to become the company's largest sales region.
Nexen is building a plant in Zatec, Czech Republic, that's due on stream this year. The $1 billion plant is rated at 12 million car and light truck tires a year at full capacity.
The firm's business in high-performance tires fared somewhat better, falling 9.4% to $187.2 million.