Pirelli posts strong 2017, Europe leads sales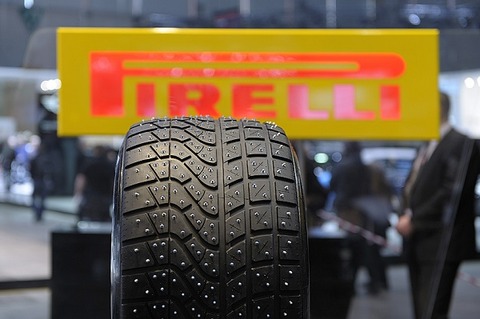 Milan – Pirelli & C. SpA has reported a 7.6% year-on-year increase in 2017 revenues to €5.35 billion, compared to €4.97 billion the previous year.
The tire maker linked the increased sales to the "high value" segment, which saw an 11.8% year-on-year rise in sales to €3.07 billion.
The figure accounted for 57.5% of total sales, up from 55.3% of sales in 2016. In 2018, noted Pirelli, which has set a target of 60% for the proportion of 'high-value' tire sales.
Pirelli has previously outlined four categories of such products: Prestige which developed with car makers such as Ferrari, Bentley, Bugatti and Rolls Royce; New premium tires with diameter of 18 inches or more; Speciality tires including runflats and colour editions; and Premium moto, which are high-end motorcycle tires.
Also behind the sales growth was an improvement of the price/mix component and further partnerships with top-end car makers.
Earnings (adjusted EBITDA before non-recurring and restructuring charges and start-up costs) rose 8.6% to €1.17 billion during 2017.
According to Pirelli, "internal levers" such as price/mix, volumes and efficiencies "more than offset" the increase of raw material costs and cost inflation particularly in emerging markets.
Europe accounted for 41.7% of sales at €2.23 billion, showing a 7.5% growth compared to the previous year.
Similarly, second largest geographic sales-region NAFTA, posted 7.4% growth in revenues at €984 million.
The Asia-Pacific region saw the biggest jump, at 14.3% - €806 million, while sales in Russia & CIS tumbled 14.6% to €159.6 million.
Pirelli went on to highlight its "strategic focus" on more profitable segments, with the "progressive reduction" of products not labelled Pirelli.
Another goal is for Pirelli to double the weight of renewable materials it uses in its tires, and reduce fossil-based raw materials by 30% by 2025 – compared to 2017.
Pirelli's relaunched, last year, as a premium passenger car tire supplier after separating its industrial tire business into Prometeon Group.