Zeon supplies rubber for Yokohama winter tire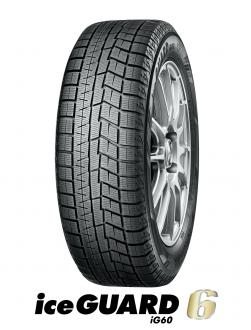 Tokyo - Nippon Zeon Co. has supplied solution polymerised rubber to Yokohama Rubber Co. (YRC) for its latest studless tire "iceGUARD 6", Zeon announced 25 Jan.
The company said the solution rubber had high reactivity with silica, allowing for increased loadings and uniform dispersion.
Compounds based on the polymer would yield tires with improved rolling resistance and wet-grip properties, added Zeon.
YRC launched the new tires in July last year, saying it had adopted a newly-developed "premium water-absorbing rubber" as a compound.
According to YRC, the dispersion of "new micro absorption bubbles" blended into rubber was uniform.
Additionally, the tire maker said that the water-absorption effect of the tires had been improved to avoid slipping on ice.
As well as increasing the amount of silica blend, Yokohama said that it had adopted "silica high-reactivity white polymer" in the tire.
This, it said, "promotes uniform dispersion, and raises the level of on-ice performance and wet performance by enhancing the adhesion to the road surface."