Yokohama Indonesia unit gains marine-hose cert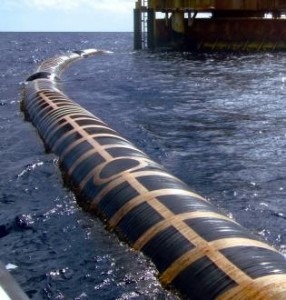 The products for offshore transportation of crude oil and petroleum products, are now "fully in conformance with international requirements," Yokohama said.
The subsidiary's plant was recently certified as meeting requirements of the Oil Companies International Marine Forum (OCIMF) in its guide to manufacturing and purchasing such hoses.
The plant began shipments of the Seaflex marine hoses in full compliance with GMPHOM 2009 since last November, noted Yokohama.
With the latest certification, it added, all three Yokohama Group marine hose plants – including its Hiratsuka Factory in Japan and Yokohama Industrial Products Italy Srl unit – now comply with GMPHOM 2009.
PT Yokohama Industrial Products Manufacturing Indonesia manufactures marine hoses and pneumatic fenders at its plant located in the Kabil Industrial Estate in the eastern part of Indonesia's Batam Island.