Cimcorp appoints new Dream Factory manager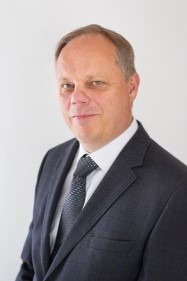 Ylipaino began his career as a mechanical engineer with Cimcorp in 1985. He has progressively moved into managerment, overseeing tire plant projects around the world.
In his new role, Ylipaino will coordinate current projects, key partnerships and sales, continued an 18 Jan Cimcorp press release.
He will also work to "define Cimcorp's future goals and priorities for the Dream Factory solution, including hardware and software," the company said.
Dream Factory helps ensure that tire-building machines and curing presses, work at top efficiency, according to Ylipaino.
But, he added, "we always strive to improve, smoothen and streamline our offerings even further to provide our customers with maximum results."
"With his long and successful career at Cimcorp, Ylipaino was our natural choice to take on the responsibilities of Dream Factory solutions manager," said Kai Tuomisaari, vice president of sales at Cimcorp.
"Ylipaino's insight and industry expertise will be invaluable in solving our current and future clients' material flow challenges," added Tuomisaari.
Dream Factory is designed to enable tire plants to run at full production capacity at each step from raw material storage to finished tire warehousing and shipping.
The system uses gantry-robot technology for handling, buffer storing and picking, and intelligent software for providing total control of the material and data flow.