FineLine acquires Dutch-based Ferm RFID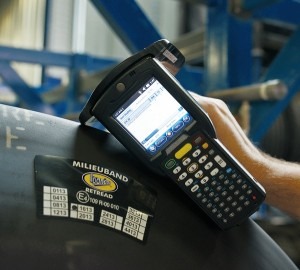 The acquisition enables Norcross-based FineLine to offer a complete range of barcode and RFID-enabled tire labelling offerings to the automotive and aviation industries, said a 22 Jan company statement.
"This acquisition, combined with our recent acquisition of Data2, now enables us to distribute Ferm's comprehensive array of RFID labeling solutions via our global service bureau," said George Hoffman, chairman and CEO of FineLine.
Ferm is a pioneer in the development and implementation of RFID track & trace technologies for the global tire industry. Applications range from quality control and logistics for tires to mould-management, materials-tracking and tire-building machines.
"We have developed highly successful RFID solutions that meet the unique needs of our clients in the tire industry, said Jos Uijlenbroek, co-founder of Ferm RFID Solutions.
"With FineLine's FASTtrak platform we can now effectively distribute these to our clients anywhere in the world. Look for RFID adoption in the tire industry to rapidly increase with these services now available globally," added Uijlenbroek.