Conti 2017 results exceed targets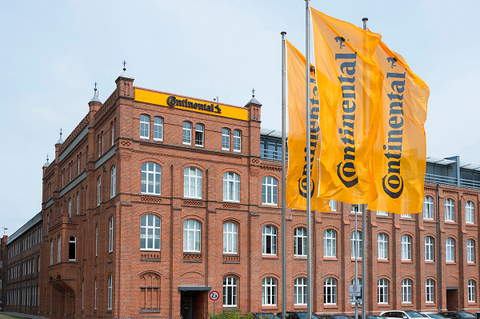 Hanover, Germany – Continental AG will exceed its 2017 targets with 8% growth in year-on-year sales, according to chairman of executive board Elmar Degenhart.
In a 9 Jan press conference during the Consumer Electronics Show (CES) in Las Vegas, Degenhart said company sales stood at €44 billion in 2017 with an adjusted EBIT margin of around 10.8%.
"Our innovative technologies in the areas of assisted and automated driving, connectivity and electrification again helped us achieve above-average growth," said Degenhart.
This, according to the company official, was reflected most notably in the increase in incoming orders for Conti's Automotive Group, which rose to more than €39 billion in 2017.
Also commenting on the results, CFO Wolfgang Schaefer linked the performance primarily "to the growth of our Automotive divisions and of our industry specialist ContiTech."
Schaefer also pointed to growth in Continental's winter tires business, where "sales volumes in 2017 again surpassed the strong figures of the prior year."
Continental will release its preliminary business figures on 8 March, as part of its digital annual financial press conference.