NHTSA investigating alleged Goodyear tire failures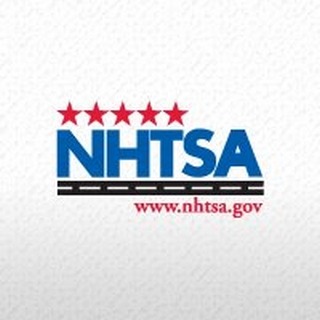 Washington—The National Highway Traffic Safety Administration has opened an investigation into alleged failures of Goodyear G159 tires on Class A motor homes.
NHTSA announced the opening of the preliminary evaluation 28 Dec, covering an estimated 40,000 G159 tires between 1996 and 2003.
In the investigation resume, NHTSA's Office of Defects Investigation said it had obtained claim and complaint data about Goodyear G159 tires on Class A motor homes as the result of a court order authorizing their release.
The data showed the tires failing in service, resulting in deaths and injuries, according to ODI.
"The number of these claims suggests that the failures may stem from a safety-related defect," it said. Many of them were not required to be reported to NHTSA under federal law, it said, and most were sealed under protective orders and settlement agreements before the court order.
"Among many concerns, claimants contend the Goodyear G159 tires were allegedly not designed for extended use at highway speeds," ODI said.
In addition, ODI received 10 consumer complaints regarding alleged failures of G159 tires, two of which involved crashes. Separately, Goodyear reported nine claims involving one death and 13 injuries, the agency said.
Most of the accident reports on the ODI website describe sidewall blowouts of G159 tires while in operation.
One of them, made in Decatur, Alabama, on 1 Nov 2002, described blocks of tread rubber coming off the left front tire. Another, made in Fort Smith, Arkansas, on 6 Dec 2000, claimed the dealer overinflated the tires and used a bent rim on one.
One of the cases from which NHTSA received documents arose from a 2003 Arizona accident involving a motor home driven by the late Leroy Haeger.
A G159 tire on the motor home failed, causing the vehicle to roll over and seriously injuring Haeger and his family. Haeger—who later died from causes unrelated to the accident—and his insurer filed suit, claiming G159 tires were defective when used on motor homes.
In November 2012, a judge in the Arizona federal district court sanctioned Goodyear and two of its attorneys for allegedly withholding documents in the case.
The judge also ordered Goodyear and the attorneys to pay $2.74 million in attorneys' fees and court costs. However, the US Supreme Court reversed and remanded the damage award in April 2017, ruling that the district and appeals courts applied incorrect legal standards in ordering the award.
Goodyear officials did not return telephone calls requesting a comment on the NHTSA investigation.