German new-car sales up nearly 3% in 2017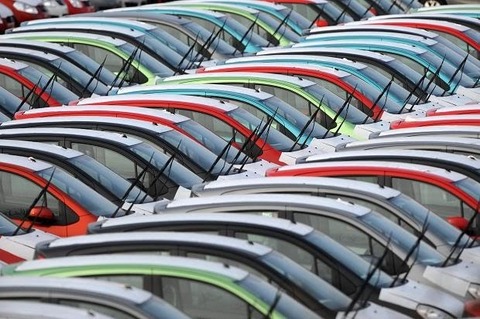 Berlin – German new-car sales rose 2.7% last year to 3.44 million vehicles but registrations of diesel models plunged amid a threat of possible driving bans, according to the country's Federal Motor Vehicle Authority, the KBA.
Registrations fell 1% in December to 253,950 vehicles because of two fewer selling days than in the same month a year earlier.
Among brands with the strongest gains in 2017 were Mini with a 6.1% increase in full-year sales, Mercedes (4.8%) and Ford (2.8%. VW brand was Germany's top-selling marque despite sales declining by 3.3% over the year. Opel and BMW sales were flat.
The market share of diesel cars fell to 38.8% from 45.9% in 2016. Gasoline cars' share was 57.7%, up from 52.1%. Sales of diesel cars fell 13% to 1.34 million while gasoline-car sales rose by 14% to nearly 2 million, according to the VDIK vehicle importers association.
Pressure is growing on Germany to tackle diesel pollution as dozens of cities including Munich and Stuttgart, where BMW and Daimler are based, could face penalties for allowing nitrogen dioxide (NO2) levels in excess of European Union limits introduced in 2010, the DUH environmental lobby has said.
The December sales decline in Germany mirrors falls in Italy and France where monthly sales fell 3.2% and 0.5% respectively. Registration of diesel cars in France fell below 50% last year for the first time since 2000.
Reuters contributed to this report