Michelin names new North America boss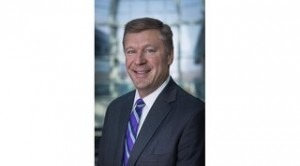 Greenville, South Carolina – Michelin has promoted 21-year company veteran Scott Clark to chairman and president of Michelin North America Inc., succeeding the retiring Pete Selleck.
Clark has been the firm's executive vice president and chief operating officer of its passenger- and light-truck tire unit since 2007, moving to the US from Asia, where he'd been senior vice president of the firm's heavy-truck tire unit there.
Michelin also promoted another 21-year company veteran, Joanie Martin, to become its chief administrative officer, a newly created role.
Both promotions are effective 1 Jan.
Michelin CEO Jean-Dominique Senard said Clark has "represented the voice of Michelin customers with dependable passion" for 20-plus years and is "well equipped to lead Michelin North America, especially as we transition next year to a new organizational structure."
Under the new structure, Clark will be responsible for all key customer-facing functions, including sales and marketing for North America, as well as quality, technical and supply chain units.
Michelin's North America region now will comprise the US and Canada.
"I am excited about the future for our company as we refocus our business top to bottom on the relationships that matter most—those with our customers," Clark said. "We want to deliver a customer experience that is as differentiated and satisfying as the quality and performance of Michelin products."
From 2005-07, Clark served as senior vice president of Michelin's heavy-truck tire unit in Asia. During his 21-year career with Michelin, Clark has held various leadership roles in marketing, sales and within other units in Europe, Asia and North America.
Martin will be responsible for critical business-support functions that include communications, corporate development, finance, legal services, personnel, safety and environment, among others.
"Our goal is to empower Michelin employees by placing them closer to the customers at the heart of our business," Martin said. "Executing this transition successfully will further position Michelin as a winning leader in sustainable mobility for years ahead, in North America and globally."
Selleck announced in November his intention to retire at year-end, concluding a 35-year career at Michelin, the last six of which he served as chairman and president.