Seal-leak hits €3.5bn UK aircraft carrier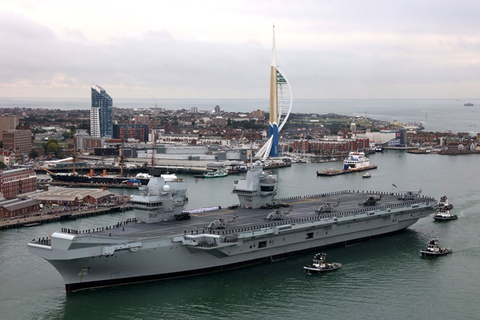 London – HMS Queen Elizabeth, the UK's new £3.1-billion (€3.5-billion) aircraft carrier is leaking, according to the BBC and other national media reports.
A Royal Navy spokesman told the BBC that the leak was due to a faulty shaft seal on the flagship, commissioned by Queen Elizabeth II on 7 Dec.
The spokesman added that the issue had been identified during sea trials of the vessel, which was now scheduled for repair.
Other UK media reports suggested that the aircraft carrier was taking in up to 200 litres of sea water every hour.
The reports did not identify the supplier of the shaft seal linked to the problem.
ERJ is currently investigating this development