Pirelli extends rubber supply agreement with Nizhnekamsk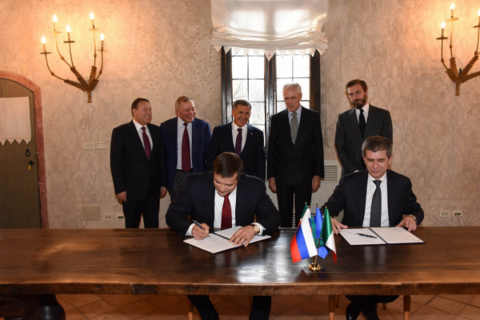 Milan – Pirelli & C. SpA has signed a contract with Russia's leading rubber maker PJSC Nizhnekamskneftekhim for the supply of synthetic rubber in 2018.
According to Nizhnekamsk, the contract was signed during a working visit to Milan by the president of the Republic of Tatarstan on 13 Dec.
During the visit, Nizhnekamsk and Pirelli also discussed cooperation in the field of synthetic rubber, said the Tatarstan-based company.
The two companies have been cooperating over recent years and are reportedly working on expanding Pirelli's presence in Russia.
Earlier this year, Russian news website Realnoe Vremya said officials from Pirelli had met with Albert Shigabutdinov, director general of TAIF, parent company of Nizhnekamsk.
The report said that the two companies had agreed to double the supply of rubber to Pirelli plants from 127 kilotonnes in 2017 over the next 5-10 years.
At the time, Pirelli confirmed to ERJ that it was also considering an expansion of production capacity at its Voronezh tire plant in Russia by 2020.