Arlanxeo launches "unique" high-viscosity EPDM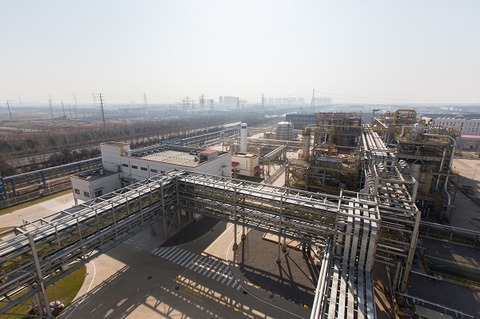 Maastricht, The Netherlands – Arlanxeo has launched a "unique" semi-crystalline EPDM grade, of very high Mooney viscosity, for demanding rubber applications, particularly automotive.
Keltan 13561C DE is manufactured at Arlanxeo's EPDM plant in Changhzou, China, using Keltan ACE post-metallocene polymerisation technology.
The technology is said to enable the production of enhanced-performance grades ,with ultra-low catalyst residues and chlorine levels.
Keltan 13561C DE has a product viscosity of 130 Mooney Unit (MU) – higher than any other current Keltan EPDM grade – the materials maker said.
Arlanxeo does offer EPDM products with a higher Mooney values, but these are created by adding much more extender oil to the product.
The new material is also said to deliver "excellent" mixing and fast extrusion behaviour with high elasticity and collapse resistance in high filled compounds.
"Here we have a polymer Mooney of 150 MU and yet we are adding only 15 parts of extender oil to the product," said Gosé van Zandvoort, technical manager for the Keltan business. "The result is a five-digit code and a unique grade."
According to Arlanxeo, the new grade enables processors to choose between improving physical properties or reducing costs by adding more fillers and oil to compounds.
Target applications, it said, include automotive solid seals and coolant hoses, which could benefit from the enhanced mixing and processing properties of the new grade for both extrusion and moulding.
Another promising end-use is in wastewater seals, where the EPDM meets the full set of technical requirements according to DIN EN 681-1 (cold water), Arlanxeo stated.
The product was launched in China and South America and product samples from commercial-plant production are now available worldwide.
The material "is not only unique in our portfolio, but also in the global EPDM market," claimed Chretien Rooijakkers, head of global marketing for Keltan.
"We are currently starting to develop recipes for demanding applications to explore the full potential of this product and are considering creating further variants with different ethylene and ENB contents," Rooijakkers said.