Ineos to build "largest" butane storage tank in Europe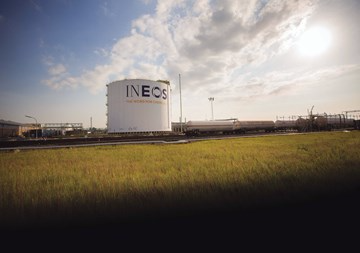 Antwerp, Belgium - Ineos is set to build "the largest butane storage tank ever built in Europe" at Belgian port of Antwerp.
The company announced 9 Dec that it had signed an agreement with the Oiltanking Antwerp Gas Terminal (OTAGT) to build the 135,000 cubic-metre fully refrigerated tank, which is expected to come on stream in 2019.
The tank, said Ineos, will allow it to import butane, a feedstock for production of butadiene, from the US, and world markets in VLGC carriers.
From there, the it will supply the "competitive raw material" to its plants at Cologne, Germany, while also having the opportunity to trade butane in Europe.
Situated on the left bank of the river Scheldt, OTAGT is one of the largest independent terminals in North West Europe for storage, throughput & distribution of LPG's & petrochemical gases.
This project is part of Ineos' investment in supply chain flexibility of its European facilities.