Freudenberg develops new fluorinated rubber for seals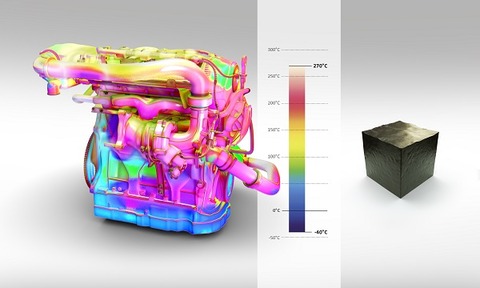 Plymouth, Massachusetts – Freudenberg-NOK Sealing Technologies, part of the German Freudenberg Group, has developed a new family of high-temperature fluorinated rubber with "excellent sealability" to meet the new challenges faced by the automotive industry.
In a 6 Dec statement, the company said that the new materials were developed in response to the demand by the automotive sector, which is now advancing in a range of powertrain solutions, including electric drivetrains, hydrogen fuel cells, and smaller, more powerful, turbocharged engines.
Developed to meet static seal challenges, the materials offer "excellent sealing capabilities under very high temperatures and pressures," said Freudenberg-NOK, which runs the business operations for Freudenberg Sealing Technologies in the Americas.
The materials are also cost competitive against more expensive perfluorinated material options, the company claimed.
The new rubber can also be custom mixed to meet specific powertrain engineering requirements.
Taking four years to develop, the materials can seal at temperatures ranging as high as 270°C.
"We know our customers are being challenged on multiple fronts to develop innovative vehicle system solutions, and we are working with them to meet these challenges through the development of new materials and compounds," said Joseph Walker, global technology director, materials and laboratory services for Freudenberg-NOK Sealing Technologies.
This new family of fluorinated rubber materials, he added, is especially suitable to the high heat, high pressure, static seal environment associated with turbocharging.