Japan's Yazaki opens automotive cables plant in Serbia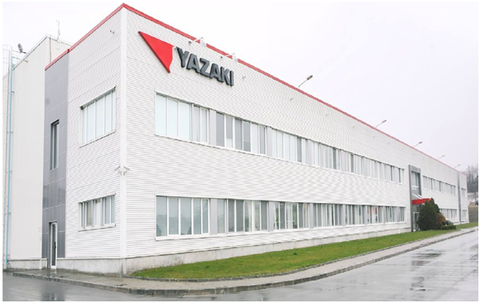 Šabac, Serbia – Japanese automotive wiring harness maker Yazaki Corp is growing rapidly in Europe where it has recently launched a new plant at Šabac in northern Serbia.
Yazaki Europe has invested more than €25 million in the project to build its first Serbian plant. Construction began on the 30,000m2 site in July last year and the facility was formally opened late this September.
The plant is already employing 500, trained at company plants abroad, to produce electronic cable components there for Daimler trucks in the region.
By the end of 2019, the Šabac operation is scheduled to employ a workforce of 1,700 and is expected to earn around €120 million per year from exports to European automotive markets, the Tokyo-based group said.
Meanwhile, Yazaki Europe is expanding elsewhere in south eastern Europe. Earlier this year, it launched production at a new cable plant in Bulgaria – its third to date – located near the village of Krepost close to Dimitrovgrad.
This facility, which will see several development phases with total investment of more than €23.3 million by 2019. It will produce electronic components for the Mercedes class A and V cars creating 3,150 new jobs overall.
Yazaki's presence in Bulgaria dates back to 2006 when the company launched its first plant at Yambol at the centre of the country. Together with the second unit, started up in 2012 further north at Sliven, the Yambol operation manufactures cable products for Ford and Renault car models.
The Japanese group is reported to have already created 5,000 jobs in Bulgaria where its existing business attracted revenue worth €152 million during 2015.
Yazaki Corp, which also operates production units in Romania and Croatia, is one of the world's biggest manufacturers of cable and wire harness products for the automotive industry.
The group has 175 production, development and sales centres in 50 countries worldwide.