High demand, prices drive 145% profit growth at Kumho Petrochemical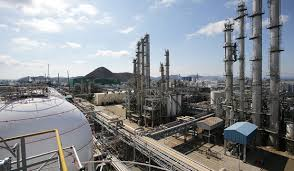 Seoul – Korean petrochemicals supplier Kumho Petrochemical has posted strong results for the third quarter of 2017, ended 30 Sept, thanks to higher selling prices, butadiene prices and increased demand.
In a 14 Nov financial statement, the Seoul-based company reported a 145.5% growth in operating income at KRW57.7 billion (€44.8 million), compared to KRW23.5 billion in the third quarter of 2016.
Total sales grew 21.2% at KRW1.2 trillion, of which KRW463.5 billion were of synthetic rubber sales, up 22.2% compared to the same period in 2016.
Synthetic rubber sales represented 38.5% of total sales.
Sales volume and profitability in the SR segment increased during the quarter due to the hike in butadiene prices and improved buying interest, said Kumho.
The Korean supplier said supply remained tight during the three months to end of September, as a result of shutdowns of some crackers and delays in scheduled arbitrages.
Another contributing factor, noted Kumho, was a decline in "total rubber inventory" in the region, as a results of a drop in natural rubber inventory.
As for the fourth quarter outlook, the company predicted stable supply of butadiene as a new BD plant in the region has started operation. Butadiene prices, Kumho predicted, are expected to be weak as a result of shutdowns in the region which may cause a decrease in demand.
For synthetic rubber, Kumho expects a stable supply with high SR inventory in the region. As forecast for raw materials remain weak, Kumho anticipates weak SR prices for the quarter.