Boge opens new plant in Mexico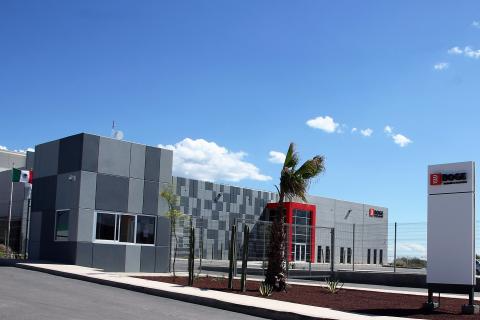 Damme, Germany - German automotive supplier Boge Rubber & Plastics Group has opened a greenfield production plant in San Luis Potosí, Mexico, as part of its bid to improve expand? its global footprint.
The €5m plant, which opened on 20 Oct, will manufacture products including chassis and powertrain, suspension mounts for vibration technology, as well as plastics components for the automotive industry.
The site, which has room for future expansions, has a production hall with an area of 5,700 square metre. Of that figure 1,200 square metres are dedicated to plastics manufacturing while the rest is for rubber-metal technology.
Over the next few years, the company expects to employ between 150 and 200 at the plant.
Daimler and the VW Group are among the first customers, the company announced, saying it had already received orders in "double-digit millions" in annual sales until 2029.
First series deliveries are expected in summer 2018.
With the location in Mexico, Boge said it was getting nearer its customers while closing a gap in its production network.
"Nearly all of our customers already have manufacturing facilities in Mexico. With our plant in San Luis Potosí, we are now able to support our top customers," said Torsten Bremer, CEO of Boge Rubber & Plastics, during the opening speech.
Bremer expects the plant in Mexico to play a "significant strategic role" in the company's global production network.
With the addition of the new facility, Boge now runs 11 production sites in 8 countries on four continents.