Hankook income drops in third quarter, nine months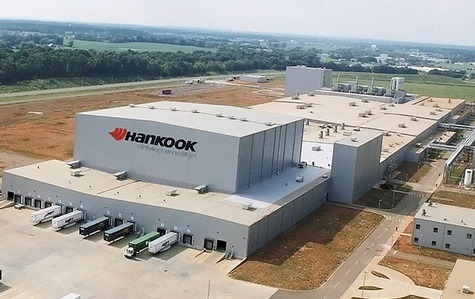 Seoul — Hankook Tire Co. Ltd suffered double-digit drops in operating income for the quarter and nine months ended 30 Sept, despite increased sales for both periods.
The Seoul-based tire maker did not elaborate on reasons for the income declines, other than to mention high raw materials costs and the "impact" of start-up costs for its US plant in Clarksville, Tennessee.
For the quarter, operating income fell 29.2% to $161 million (€139 million) on 10.1% higher sales of $1.37 billion, dropping the operating ratio nearly seven full points to 11.7%.
The quarterly sales increase was spurred by higher revenues in Europe (up 20.4% to $568 million) and North America (up 8.7% to $444 million), Hankook reported, as well as a "sharp increase" increase in sales of UHP tires and premium OE tires in China and higher sales of emerging markets in the ASEAN region.
In North America, Hankook cited higher OE and replacement sales despite weak overall market demand.
For the nine-month period, operating income was off 24.9% to $580.7 million on 2.4% higher sales of $4.59 billion. As a result, the operating ratio fell more than four points to 12.7%.