German chemicals makers increase production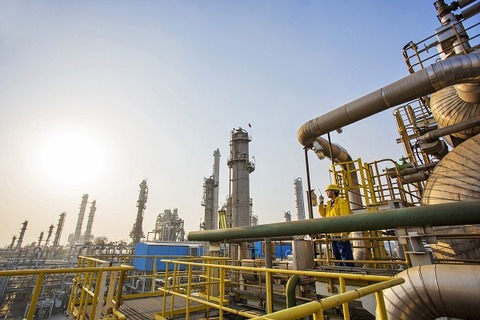 Frankfurt, Germany – Production of chemicals in Germany grew by 1.3% in the third quarter compared to the previous three months, the country's chemicals industry association has reported.
The trend was accompanied by a 0.7% drop in chemicals prices and a sales rise of 0.4% to €46.5 billion, the Verband der Chemischen Industrie eV (VCI) added 2 Nov.
The sales figure also represented a 6.1% rise compared to the third quarter of 2016 while capacity utilisation, at 85.6%, was above-average for the third consecutive quarter. Chemical prices, though lower quarter-on-quarter, were still 2.9% higher than a year ago.
VCI linked the gains mainly to strong domestic demand, particularly for fine and speciality chemicals. and increased exports to Europe, Asia and the US.
"Production improved vigorously during the summer months, leading to higher sales irrespective of falling prices. Capacity utilisation remained at a high level," said Frankurt-based VCI.
For the full-year, the VCI forecast chemical production to grow by 2.0% in 2017. Chemical prices, it said, are assumed to rise by 3.0% and industry sales should go up by 5.0% to around €194 billion.
"2017 can become a good year for the chemical industry in Germany," said VCI president Kurt Bock. "But this is no guarantee for the time after that.
"Our companies are expecting the incoming federal government to set a reliable industrial policy course for growth, investment, affordable energy and more support for research and innovation. These are important prerequisites for a successful future."
The VCI represents over 90% of the German chemical industry including around 1,700 German chemical companies and German subsidiaries of foreign businesses. In 2016 the German chemical industry realised sales of around €185 billion employed over 447,000 people.