Trelleborg advances Serbian expansion project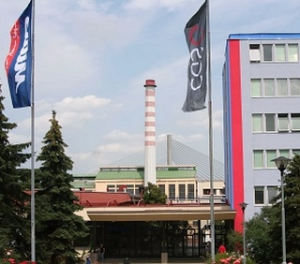 In a statement provided to ERJ, the Trelleborg representative said the expansion programme at Ruma facility in north Serbia would add "more than 50%" in terms of production capacity.
The spokeswoman declined to disclose investment figures for the project.
The Swedish company gained the plant through the acquisition of Czech tire and rubber goods maker CGS Holding AS, parent of tire manufacturer Mitas.
Trelleborg had previously stated that Serbia "is well located in Europe considering both logistics and closeness to markets including Ukraine and Russia, and has a favourable cost base."
CGS's Mitas business unit last invested in the Ruma plant in 2014 to help it meet rising demand from markets in southern and eastern Europe and the Middle East.
That project was scheduled to run through mid-2016 and boost annual capacity of bias and radial agricultural tires to 35,000 tonnes.
Mitas, in turn, bought the plant in 2008 from the former GPX International Tire Corp., whose predecessor company, Galaxy Tire & Wheel Inc., had bought it five years earlier.
The Ruma facility opened originally in 1981, operating under the Ruma-Guma AD name.