Indian operations drive up sales at Apollo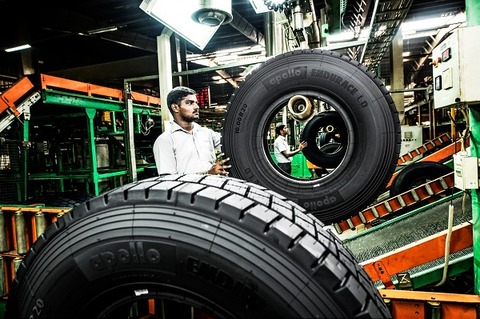 Gurgaon, India – Apollo Tyres Ltd has reported higher sales but pressure on earnings in unaudited financial results for the second quarter of its 2017-18 financial year.
On a consolidated level for the three months to 30 Sept, Apollo reported operating profit down 20% year-on-year to €51.2 million, on net sales of €452.6 million.
For the first half of the fiscal year, the India-based tire maker posted an operating profit of €90.9 million on net sales of €910.9 million.
With an 18% jump in net sales, the company's Indian operations were "the dominant contributor to the revenue growth" in the second quarter, Apollo reported.
"While our revenues have grown, our margins have been under pressure due to the higher raw material prices, up nearly 15% vs Q2 last year," said chairman Onkar Kanwar.
"With several capacity expansion projects currently underway for the company, we are looking forward to a healthy growth in the coming quarters," the Apollo boss added.