Creditors hire ex-Kumho Tire CEO as new chairman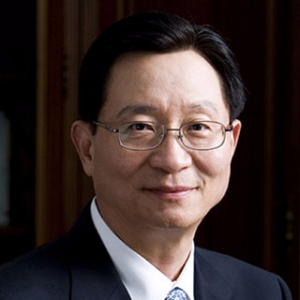 Seoul, South Korea — Korea Development Bank, the lead of a Kumho Tire Co. Inc. creditors group, has appointed former Kumho Tire CEO Kim Jong-Ho as the tire maker's new chairman, effective 1 Dec.
Kim, 70, who was Kumho Tire's CEO from 2008-12 and an adviser from 2012-16, joined Kumho originally in 1976. According to Kumho, he led the company through "significant challenges during the global recession and recovery period" during his tenure as CEO.
His appointment comes just six weeks after KDB and China's Qingdao Doublestar Tire Co. Ltd. agreed to annul a deal for Doublestar to buy the 42% stake in Kumho Tire Co. Inc. held by KDB and other creditors.
A "self-rescue" plan for Kumho Tire submitted by Kumho Asiana Group and Chairman Park Sam-Koo reportedly failed to gain traction with the creditors' group.
Kim's time with Kumho included three years in the US, 1998-2001, when he was senior vice president and CEO of the US sales company. Other positions include: international leadership positions in Singapore, the Middle East and Australia.
"Our primary focus is to truly listen to the needs of our customers and implement a solution-based strategy and react to market changes with optimal agility. It is time for us to make disciplined and effective changes to better address and manage market demands," Kim said.
The creditors' group also appointed Han Yong-seong, a former Woori Bank executive, to be Kumho Tire's vice president. Han also was a CFO of Taihan Electric Wire from 2010 to 2014, overseeing the restructuring of that company's subsidiaries.
The appointments of Kim and Han will be finalised during a shareholders' meeting on 1 Dec.
Kumho Tire is the world's 14th largest tire maker, with 2016 with $2.41 billion (€2.05 billion) in global sales, according to the 2017 ERJ Global Tire Report rankings.