Michelin to double capacity at Chennai plant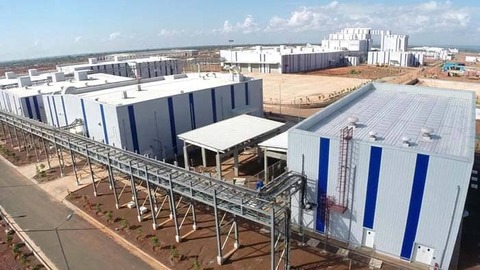 Chennai, India – Michelin has inaugurated a new production line at its Chennai plant that, it said, will help double the current capacity of the facility by 2018, the company announced 11 Oct.
The plant produces the company's X Guard range of tires of radial truck and bus tires, which is specifically designed, engineered and made for the Indian market.
The project will, reportedly, raise capacity to over 30,000 tonnes/year and increase employment at the facility from 850 to around 1,000 people.
"India is a priority market for us and growing demand for our products in the country reaffirms our commitment to keep innovating for our customers here. In a very short time," said Michelin Group CEO Jean-Dominique Senard at the opening ceremony.
The Chennai plant, added Senard, has become one of Michelin's "most advanced manufacturing facilities globally. The purpose of this plant was to cater to the needs to the Indian market and… we are on target in this journey."
The Michelin X Guard is billed as being a 'premium tire, offering fuel efficiency, safety and long service life at an affordable price'.
The tires are produce using moulds produced using 3D printing to integrate Michelin's Regenion technology which regenerates new grooves as the tire wears so maintaining optimum grip throughout its life cycle.
The tires are also equipped with InfiniCoil technology, with which a several hundred-metre-long thin wire wrapped round the tire structure. This is said to enhance robustness without extra weight, while delivering up to 10% fuel savings.