Finnish firm to turn scrap tires into oil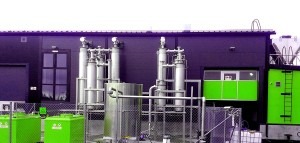 The facility will be operated Suomen Kiertoketju Oy, the customer for the plant, Pajala explained in a written statement to ERJ. The process, he said, is on a modified version of an existing pyrolysis technology.
Salo-based Ecomation 's pyrolysis technique will be used to turn waste car and truck tires into heating oil or further refined into diesel or petrol.
According to Pajala, the company plans to use up to 8,000 tonnes of waste tires per year. This, he indicated, would represent around 16% of the used tires recycled in Finland each year.