Conti acquisition to bolster smart-belt strategy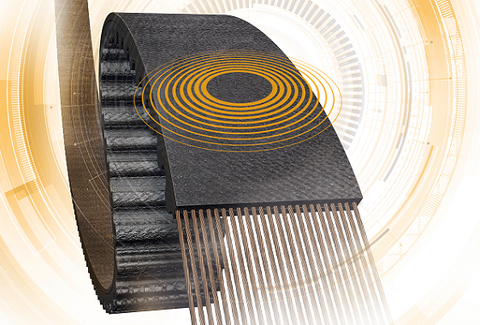 Hanover, Germany – Continental has recently acquired Advanced Imaging Technologies (PTY) Ltd (AIT) of Pinetown, South Africa for an undisclosed amount, the German group announced 2 Oct.
AIT develops x-ray and magnetic imaging-based technologies, which can be used for in-line monitoring of potential failures in fabric- and steel-cord reinforced conveyor belts in mining and other industrial operations.
The acquisition adds "technical sensing knowledge and R&D competence to strengthen our competence in the area of predictive maintenance," said Hans-Jürgen Duensing, responsible for the ContiTech division on the Continental board.
AIT was founded in 2004 to provide scientific consulting services to South African industry and commerce, both in the private and public sectors.
The company's technology for the bulk-handling sector uses magnetic sensing technology which has been validated by x-ray imaging measurements. It provides continuous online condition monitoring of steel-cord-reinforced conveyor belting.
This technology provides a "high resolution, easy-to-interpret" magnetic image of damaged or broken steel cords, said the Continental statement.
Monitoring systems help customers to detect 'damages' early and thereby reduce downtime and maintenance costs, noted Hannes Friederichsen, head of ContiTech's conveyor belt business.
Referring to AIT, the conveyor belt leader stated: "In the last years, Dr. Michael J. Alport and his dedicated and experienced seven-employee strong team did an excellent job. We are very pleased to welcome them to our family."
Operators, it added, get real-time web interactive access to review damage locations and their severity. Splice integrity and damage severity can also be monitored over time for comparisons with historical data.
The acquisition is in tune with ContiTech's message at the Hannover Messe expo in April, where it majored on digitalisation of industrial operations via intelligent factories, interacting machines and connected equipment.
Condition monitoring was a particular focus, a company press release for the show noting increased demand for preventative maintenance concepts using digital technologies.
At the trade fair, ContiTech said it was "working flat out" to develop new technologies, systems and apps to help monitor machines for potential failures.