Goodyear introduces airless tire technology for commercial mowers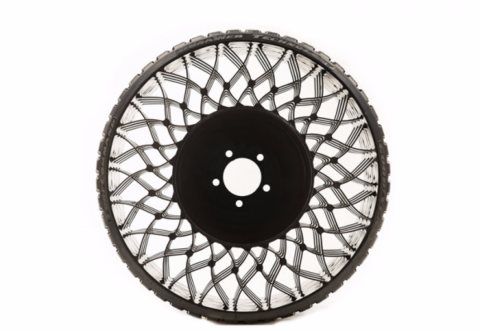 Akron, Ohio – The Goodyear Tire & Rubber Co. has released a non-pneumatic, airless turf tire - TurfCommand - which will be available as an upgrade option on Bad Boy Mowers' Outlaw XP in early 2018.
The technology is part of the company's strategy to develop maintenance-free technologies for passenger and commercial vehicles, particularly in fleet applications.
The tire, said Goodyear 25 Sept, uses DuraWeb technology featuring a thermoplastic connecting structure and is designed to deform, absorb impact, and create a smooth ride.
"The commercial release of this turf tire is an important step in our efforts to develop airless tire technology for a range of applications," said Christopher Helsel, Goodyear's chief technology officer.
The tires, according to Helsel, could be use in ridesharing and autonomous vehicles as they become mainstream and demand for lower maintenance, longer lasting tires grows.
Goodyear said its DuraWeb technology has been in development for the past few years at the company's innovation centre in Akron, and is being manufactured in the US, exclusively for Bad Boy Mowers.