Michelin seeking ideas for Ballymena plant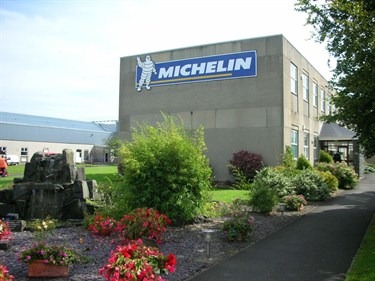 Ballymena, Northern Ireland – French tire maker Michelin is seeking public ideas for the future use of its tire production site in Ballymena, Northern Ireland, UK.
According to Belfast Telegraph, the company is holding a 'consultation day' on 26 Sept asking for views on what should become of the Raceview Road site.
Michelin announced in November 2015 that it was closing down its truck tire factory in Ballymena in light of "difficulties the site has been experiencing for several years".
According to the tire-maker, very aggressive competition and manufacturing overcapacity on the truck tire market, heavy logistics costs due to plant location, and high production and energy costs were among the main challenges at the site.
The phased closure of the plant is set for mid-2018, with 860 jobs cut at the site.
A Michelin newspaper advertisement said the event was "consultation for the local community and residents on the future of the Michelin site."