Pirelli reports growth ahead of IPO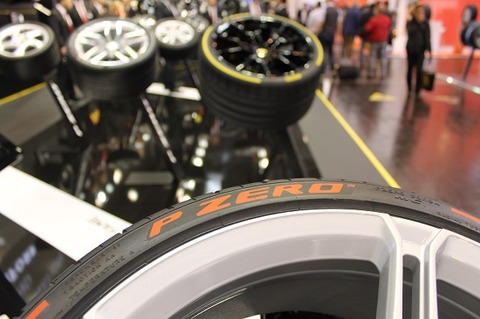 Milan, Italy - Ahead of a planned IPO in October, Pirelli & C SpA has announced first-half results as a 'carve-out' premium passenger car tire company, registering growth in revenues and earnings.
In a strategic plan for 2017-2020 published 1 Sept, the Italian tire maker said in the six months to end of June revenues totalled €2.68 billion, up 10.6% compared to the same period the year before.
Adjusted earnings (EBITDA) was €546.4 million, 3.1% higher than in the first half of 2016.
Volumes saw an overall increase of 1.3% year-on-year, which covered a 13.2% rise in "high value" products and a 4.7% drop in volumes of standard products.
Some of the company costs, said the strategic plan, related to the start-up of Pirelli's new bike-tire businesses - Velo and Connesso – as well as the company's digital transformation programme.
Additionally, said Pirelli, costs included the conversion of an Aeolus brand production plant to Pirelli brand in Jiaozuo, China.
Furthermore, the company's strategic plan envisages Pirelli to become a "pure consumer tire company focusing on high value products."
Pirelli explained that the high-value products included four categories: Prestige which developed in partnership with prestige car makers, namely Ferrari, Bentley, Bugatti and Rolls Royce; New premium, which includes tires with diameter of 18 inches or more; Speciality tires including runflats and colour editions; and Premium moto, which are high-end motorcycle tires.
As part of the vision, Pirelli will set out to win a "leadership" position globally and particularly in Europe, China and Brazil.
Another objective is to develop 'high value' through digital transformation and strategic conversion of standard capacity.
Pirelli is moving ahead with plans for an initial public offering on the Borsa Italiana, declaring its intent to sell up to 40% of the firm's equity capital starting in October.
The company, majority owned indirectly by China National Chemical Co. (ChemChina) since late 2015, plans to carry out the IPO in two forms — a public offering in Italy and a global private placement for "qualified" institutional investors, the company disclosed in early September.
Pirelli did not disclose any pricing or valuation information at this time, but Italian business media put the company's value at up to $10.2 billion (€8.5 billion), based on reports by analysts involved in the transaction.
The reorganised Pirelli comprises the firm's consumer activities — passenger, light truck and motorcycle tires — following the demerger of the commercial/industrial businesses into a new company, Prometeon Tyre Group Srl. The resultant company is expected to report annual sales in the neighborhood of $5 billion.
At the same time, Pirelli's shareholders agreed at a meeting 31 Aug to reconfirm Ren Jianxin and Marco Tronchetti Provera as chairman and executive vice chairman/CEO, respectively, of the company, and to expand the board of directors to 15 members from 14.
Prometeon Tyre comprises the truck, bus, agricultural and OTR tire businesses de-merged from Pirelli.
The shares to be available in the global offering are to be sold by Marco Polo International Italy SpA, which holds 100% of the company's share capital. Marco Polo in turn is controlled by Fourteen Sundew S.à r.l. (a company indirectly controlled by ChemChina) with a 65% share; Camfin SpA with a 22.4% share; and Long-Term Investments Luxembourg SA, with 12.6%.
Pirelli said it will determine the aggregate number of shares to be made available in the global offering immediately before the commencement of the deal. That determination could include a "greenshoe" option — a provision that gives the underwriter the right to sell more shares than originally planned by the issuer if the demand for that issue is higher than expected.