VMI opens new manufacturing facility in Poland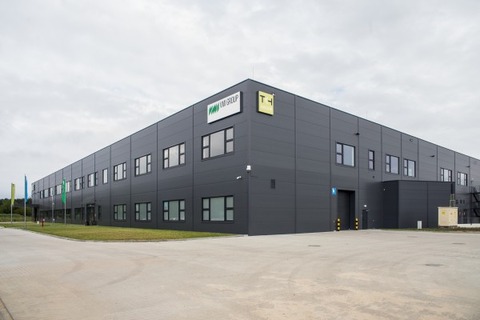 Leszno, Poland – Dutch tire machinery manufacturer VMI Group has opened a new production plant in Leszno, the company announced 6 Sept.
The facility, built on an 8-hectare plot of land, comprises 13,500 square metres of manufacturing floorspace, warehousing and offices.
The plant currently employs 70, with the workforce expected to grow to over 150 employees before mid-2018.
Production at the unit is according to "lean principles", said VMI, adding that the plant is "prepared for future capacity expansion."
The facility, added VMI, will help to shorten delivery times while maintaining a competitive cost level.
The unit will bring "global production capacity in-line with current high order intake volumes," said Harm Voortman, president & CEO of VMI Group.
With the opening of the new plant, VMI will close its nearby rental site in Poland where it employs 40 people.
Leszno was chosen due to its proximity to universities and technical schools and ability to attract skilled employees, VMI said on launching work at the site last November.