Kumho Tire sale on brink of collapse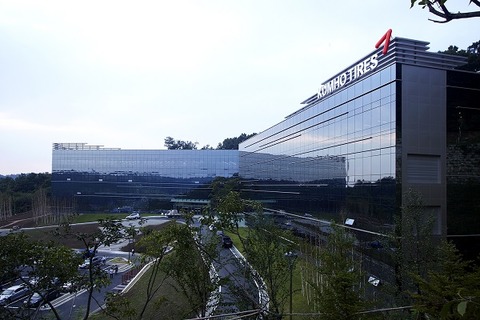 Seoul – The sale of a 42.01% majority share in South Korea's Kumho Tire to Qingdao Doublestar has nearly fallen through following a price-cut demand by the Chinese side was rejected, according to local news reports.
Following long disputes over trade mark rights, Doublestar, in August, asked for the price tag to be reduced 16% to 800 billion won, from the original 955 billion won (€778 million) bid in March.
Business Korea reported on 5 Sept that Kumho Tire creditors, led by Korea Development Bank (KDB) had decided to reject the demand during a shareholders' meeting.
"We negotiated with Doublestar side about a price cut a number of times, but failed to iron out differences and brought the termination of the SPA as an agenda for a shareholder meeting," said an official of the creditors.
"The deal has almost collapsed," Nikkie Asia Review quoted a KDB spokesman as saying.
According to the spokesman, shareholders will send a letter to Doublestar, asking it to agree to cancel the deal.
Whether or not Park Sam-Koo, the former owner and chairman of Kumho Asiana Group, will be given rights to rebid for the shares, remains uncertain as reports suggest Park's delays were the cause of the collapse.
Seoul-based The Insider said quoted Park as telling reporters that the Kumho Asiana Group would consider asset sales in China to help "turn around" Kumho Tire.