Birla gains top sustainability rating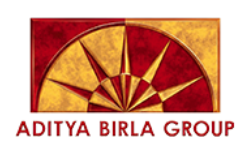 Mumbai, India – Birla Carbon has again gained a gold rating for sustainability practices from EcoVadis for a second consecutive year, the carbon black maker announced 29 Aug.
EcoVadis rating system evaluates company performance in areas of environment, labour practices & human rights, fair business practices and sustainable procurement. This year's score, said Birla, places it in the top 1% of over 30,000 companies assessed in all categories.
"Sustainability is not just about the health and safety of our employees or environmental stewardship but also about creating and bettering our business model to ensure that an enterprise is truly building for the future", said Joe Gaynor, chief legal, sustainability and risk officer, Birla Carbon.
"Birla Carbon has always leveraged technologies to improve the way we conduct business and engage with our stakeholders," he added. "The EcoVadis rating is a confirmation that our Sustainability journey is in the right direction."
In 2017, Birla Carbon has aligned itself to the UN sustainable development goals for three key levers of its 'sustainable operational excellence' strategy – people, product and process.