Cooper's Q2 earnings down double digits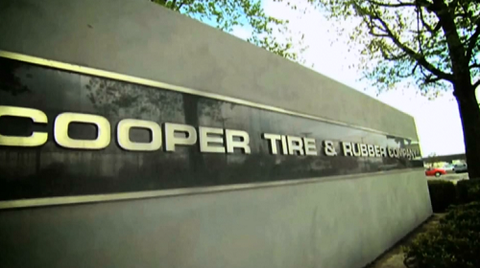 Findlay, Ohio — Cooper Tire & Rubber Co.'s operating income plunged 31.9% for the quarter ended June 30 on the negative effects of higher raw materials costs and lower sales.
Second quarter operating profit fell to $74.8 million on 2.7-percent lower sales of $720.8 million, dropping the operating ratio 4.5 points to 10.3%. Net income dropped 35.9% to $45.3 million.
Cooper cited "unfavorable" raw materials costs ($35 million), higher manufacturing costs ($9 million) and lower unit volume ($9 million) for the drop in income.
For the six-month period, operating income fell 38.5% to $123.5 million on 1.9-percent lower sales of $1.36 billion. Net income fell 42.2% to $75.2 million.
Despite the sales and earnings declines, Cooper is sticking with its previous full-year operating margin profit forecast of 8 to 10%, based in part on the firm's belief that it will be able to generate earnings at the high end of that range, president and CEO Brad Hughes said.
"The tire industry continues to face turbulence in the US market in the form of raw material cost variability, weak trends in retail sell-out of tires to consumers, elevated inventory in the channels and a fluid pricing and promotional landscape," Mr. Hughes said.
"As we continued to respond to these challenges and remained market facing with pricing and promotions, Cooper improved volumes in the US from the first quarter to the second quarter. Importantly, we ended the quarter on a strong note, growing US volume over the prior year and outperforming the industry in June," he said.
Cooper also achieved strong unit volume increases in Latin America and Asia, as well as in truck and bus radial tires, in the quarter.
Overall, Cooper's second quarter unit volume was down 0.5%, with unit volume in the Americas segment down 4.4%, but up 11.1% internationally.
The Americas segment suffered a 28.3% drop in operating income to $83.3 million on 6% lower sales of $615.4 million. Cooper's light vehicle tire shipments in the US fell 10% in the period it described as a "competitive pricing and promotional environment." This, Cooper contends, led to weak industry-wide sell-out volumes.
The US Tire Manufacturers Association (USTMA) reported that its member shipments of light vehicles in the US were down 2.2%. Total industry shipments (including an estimate for non-USTMA members) decreased 1.4% for the period.
By contrast Cooper's truck/bus tire shipments for the US were up 27.4% during the second quarter, significantly outperforming both the industry and the USTMA.
For the rest of 2017, Cooper expects current industry conditions to persist into the third quarter, Mr. Hughes said. As a result, Cooper will continue to manage its inventory levels in line with demand.
Hughes also cautioned that raw materials costs may remain volatile, and that Cooper expects "uncertain consumer demand may contribute to continued high levels of promotional activity."
In response, Hughes said, "we will remain market facing in our pricing and promotions and expect to deliver year-over-year unit volume increases in both the Americas and International segments in the second half of 2017."