European chemicals output highest for years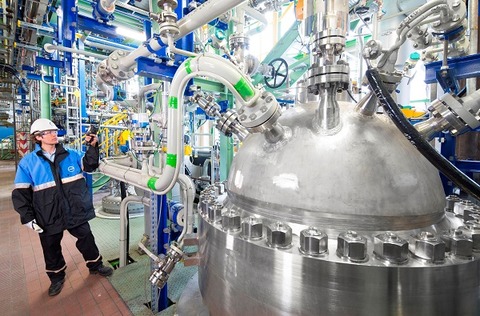 Brussels – European chemical production has reached its highest level in eight years, according to figures issued 13 July by industry association Cefic.
In its latest monthly summary, Cefic said production in the EU chemicals sector grew 2.4% year-on-year through April, with gains seen in most industry sub-sectors.
Polymer production rose 8%; dyes and pigments, 3.7%; basic inorganics, 3.3%; and cosmetics, 1.9%, though output of specialty chemicals was comparatively flat.
Producer prices were also up, the chemical industry group reporting that the prior-year level had been exceeded for first time in four years
"The upward trend of prices accelerated at the beginning of the year and, for the first time in four years, producer prices were above the previous year's level," said Cefic.
"Larger production volumes and the persistent upward trend of producer prices brought a clear rise in sales," it added. "The positive development of industrial demand and encouraging construction activities drove chemical business in the EU market."
For the first quarter of 2017, chemicals exports from the EU grew by 10.8% to €39.7 billion, continued Cefic, which also pointed to a strong development of domestic sales.
First quarter revenues from domestic sales and exports combined were up 7.8% year-on-year to €131.7 billion.