Pirelli eyes Russian growth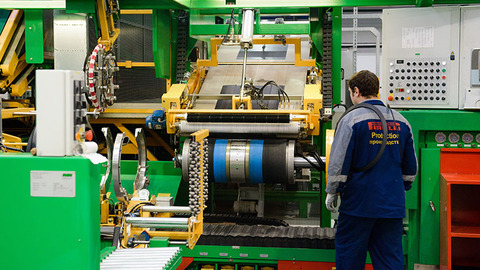 Milan – Pirelli is considering an expansion of production capacity at its Voronezh tire plant in Russia by 2020, the company has confirmed to ERJ.
The local Voronezh governor's website reported on 26 June that Pirelli president Marco Tronchetti Provera paid a visit to the region where he said the plant was likely to double its capacity to 4 million tires a year.
In correspondence with ERJ however, Pirelli made it clear that there were no concrete plan for the expansion.
"Any production increase would not happen before 2020 and only if the market dynamics are positive," the Italian tire maker insisted.
Pirelli took over JSC "Voronezh Tire Plant" as part of a joint venture with state corporation Rostek in 2012 and has since invested more than €110 million in modernisation of the 70-year-old plant.
The plant now develops and produces premium segment passenger tires in rim diameters ranging from 16 to 21 inches, for both the Russian replacement and OE markets and for export to markets in East and West Europe.
Separately, in an extensive report published 6 July, local Russian news website Realnoe Vremya said officials from Pirelli had met with Albert Shigabutdinov, director general of TAIF, parent company of rubber manufacturer PJSC Nizhnekamskneftekhim (Nizhnekamsk).
The report said that the two companies agreed to double the supply of rubber to Pirelli production plants from 127 kilotonnes in 2017 over the next 5-10 years.