Covestro looking to acquisitions during next five years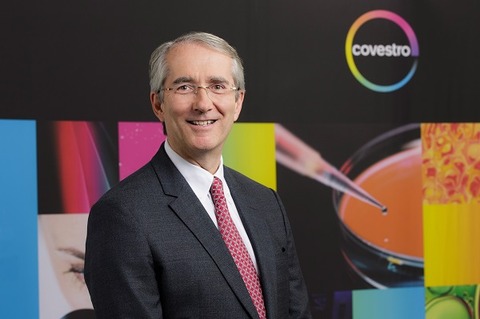 Leverkusen, German - Materials supplier Covestro will be looking to bolt-on acquisitions to boost its speciality business and developing tailored solutions for its customers in the next five years, according to CEO and interim CFO Patrick Thomas.
During a Capital Markets day in London, the Leverkusen, Germany-based company said it had significantly outgrown its industry since its IPO in 2015, recording core volumes expansion of 10.4% between 2014 and 2016 and higher free operating cash flow of +73% in the same period.
From 2017 onwards, however, the company expects to grow in line with its industries, projecting a cumulative free operating cash flow of €5 billion over the next five years.
The cash flow, according to Thomas, will go towards three policies, including paying "attractive dividend" and bolt-on acquisitions to boost Covestro's speciality business.
"Lastly, we have no reason to hoard liquidity if no significant external investment opportunity arises. We intend to return excess cash to our shareholders after 24 months without significant M&A activity. This return could be done via share buybacks or special dividends," the CEO explained.
The German company also announced its ambitions to differentiate products.
Covestro is working on further detaching its business from cyclicality, partly through close collaborations with customers and tailored innovations.
More than 50% of sales and around 70% of earnings at Covestro are generated with resilient businesses, according to full year 2016 numbers.
"We are well prepared to develop tailored solutions and become even more customer-centric. In addition, we are continuously looking for new ways to embed sustainability in our products and processes," said chief commercial officer Markus Steilemann who is taking over as CEO next September.
Some of the key milestones achieved by Covestro in sustainability include alternative resources including biomass for coatings, using CO2 instead of oil-based feedstock for polyols, and bio-based aniline.