Vacancy ad: Job of the Week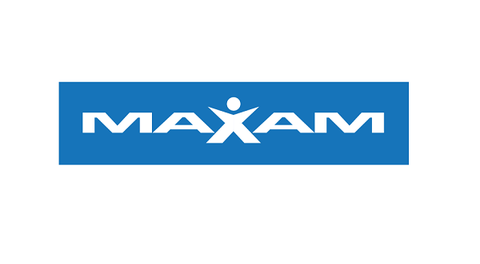 Due to ongoing expansion and business growth,
MAXAM TIRE INTERNATIONAL LIMITED is currently looking for:
Applications & Field Service Engineer
Europe / Russia
£ - Consummate and appropriate to the level of responsibility of the role
MAXAM Tire International are seeking an ambitious and experienced Applications & Field Service Engineer to be responsible for a key area for their range of Speciality tires.
Summary / Objective – This senior position requires a dynamic and motivated individual to drive
and develop the technical development and performance of the MAXAM product. Requires
monitoring and reporting of the product performance and the ability to adjudicate on claims
and recommend development improvements. Position works directly with Sales Director,
Supply Chain and Customer Service, Engineering Manager, R&D department.
Essential Functions
Sales support:
• Technically supporting the sales team in achieving
corporate sales objectives
• Execute application surveys on which base sales
proposals can be made to customers as well as
end users
• After sales: field surveys to optimise the product
performance and allow benchmarks to be reached
• Signal potential sales opportunities
• Produce product performance testimonials for use
by clients and sales team
• Represent MAXAM International at Trade Shows,
Dealer Shows, and Trade Association meetings to
promote awareness of brand, product availability
and suitability
Customer support:
• Support customers by offering training on product
offering and correct application
• Propose customer solutions across different
applications with the use of product range available
• Execute claim surveys to establish causes
and liabilities; instruct clients and end users
for prevention
Engineering team support:
• Give feedback to Engineering Manager upon
request, as well as on own initiative, regarding
existing & new products
• Manage / implement a product development
plan to extend the range with support of the
Engineering team
Travel
Regular international travel to key markets.
Skills and Qualifications
• Technically attuned to Speciality tires and the
Speciality tire market
• Customer Client Focus, Goal Achievement Oriented,
Strategic Thinking, Communication Proficiency,
Internal and External Relationship Management,
Managing Processes, Market Knowledge
• Computer proficiency
Preferred Education and Experience
Bachelor's Degree: Engineering, Marketing or Sales,
or equivalent number of years of experience.
Five (preferably 5-10) years of related experience
in the tire or tire related industry preferably with
progressive growth experience.
Application: CV and covering letter to Martin West
Return Address: MAXAM Tire International, Vienna House, International Square, Birmingham International Park
Bickenhill Lane, Solihull B37 7GN, United Kingdom
Return email: martin.west@maxamtire.com
Deadline date: 30th June 2017
www.maxamtire.com