Thomas: Financial crash 'still impacting polymer supply, prices'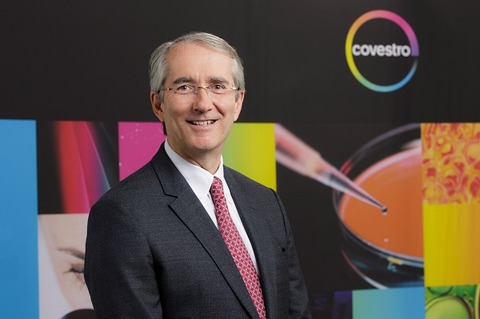 London - The financial crash of 2008 continues to cast a shadow over the petrochemicals industry, believes Covestro CEO Patrick Thomas, who links current tightness in feedstock markets to the interruption in the investment cycle of almost a decade ago.
"The financial collapse came at a time when people should have been making investment decisions about new facilities that would have come on stream in the last few years," Thomas said at a recent press briefing in London.
This, he said, led to "nothing being built" up to 2013, hence the current tight supply-situation and rising prices in the market.
"At the moment, we are very, very close to capacity as consumption has kept rising," said Thomas.
"When there is oversupply, nobody says anything if a plant is down for a week, the CEO also commented. "Now if a facility is down for one day, everyone is concerned because capacity levels are so tight and the market is concerned about having enough materials."
Thomas went on to highlight Covestro's investments in new isocyanates capacity in China and Europe, including feedstock used in the manufacture of TPU elastomers.