Bridgestone claims patent win over Wanli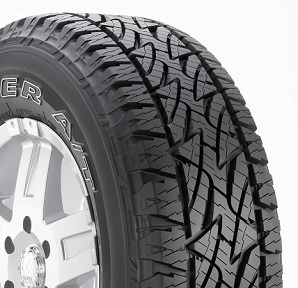 Tokyo – Bridgestone Corp. is claiming victory in a patent infringement lawsuit against Guangzhou South China Tire & Rubber Co. Ltd. and Guangzhou Fengli Rubber & Tire Co. Ltd. covering Bridgestone's Dueler A/T Revo2 tires.
Bridgestone is claiming it recently received a favourable ruling in April from the Shanghai Intellectual Property Court in its lawsuit regarding the infringement of patent rights against the two Chinese tire makers, which go to market under the Wanli Tire banner.
The suit pertains to Wanli Tire's alleged use of the Dueler A/T Revo2's tread pattern for tires it produced. Bridgestone did not identify which Wanli tire or tires violated its patents.
Bridgestone claims Shanghai court has ordered Wanli Tire "to cease manufacturing and sales activities that are in violation of the company's patent rights, dispose of related moulds" and pay damages of 600,000 yuan ($87,000) to the Bridgestone. Tire Business is unable to verify the claims independently.
Bridgestone said it won a similar lawsuit against Triangle Tyre Co. Ltd in September 2016 in China for violations of design rights that are enforceable over a period of 10 years.