Comment: No need to defend Trelleborg acquisition of CGS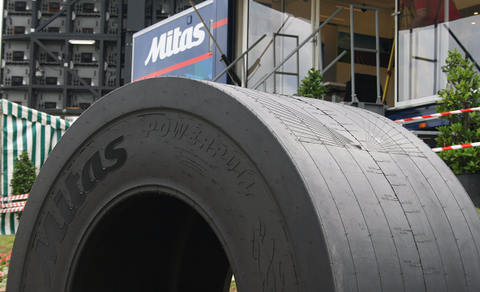 London - Last week ERJ reported on a Trelleborg in-house interview in which CEO Peter Nilsson, was asked: "CGS, with an exposure to the weak agricultural sector, is one of several acquisitions that is operating in a depressed market. Has the timing for these acquisitions really been optimal?
In response to ERJ's report, titled 'Trelleborg CEO defends CGS acquisition', Jacob Peled of Pelmar Engineering has written in as follows:
I have read with interest your article of 11 May on the subject.
As someone who was involved indirectly in this transaction, I need to add the following points:
1. Mr. Peter Nilsson does not need to defend this acquisition. He needs to be congratulated, together with the architect of this deal, Mr. Paolo Pompei.
2. This transaction has put Trelleborg in the forefront of agri tire production worldwide. It has grown by acquisition, to a size which is very meaningful in this sector and challenging the Tier 1 world tire manufacturers.
3. The combination of know-how and R&D work, which until then was done separately at the two companies, is already yielding not only more advanced tires, but also production methods, which will have a crucial effect on the bottom line of TWS [Trelleborg Wheel Systems].
4. CGS's activities in non-tire rubber products, combined with their test facilities and mould production in Zlin, would accelerate the growth of the Group, now that they have a captive market in the form of Trelleborg.
5. The acquisition has given Trelleborg access to very evolutionary developments, particularly the Galileo Wheel, combined with Trelleborg's development of self-regulating air pressure tires, puts TWS at the forefront of tire R&D and with products that this industry was desiring for a long time.
I have no doubt that within a relatively short time, you will see high quality Trelleborg motor cycle tires in the market on one side and Trelleborg all steel radial OTR tires on the other, increasing the potential of this Triple A plus company.
Best regards,
J. Peled
Pelmar Engineering Ltd.
Ramat - Hasharon, Israel