Arlanxeo posts big increases in sales and earnings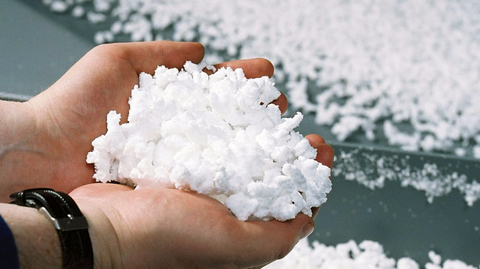 Cologne, Germany – Arlanxeo, a 50/50 rubber joint venture between Lanxess and Saudi Aramco, has registered strong growth in the first quarter of 2017, helped by improvements in volumes and pricing.
In a quarterly statement on 11 May, Cologne-based Lanxess said sales in Arlanxeo rose by 48% year-on-year to €948 million, primarily influenced by selling price adjustments in the Tire & Speciality Rubber business unit. This, itself, was driven by higher raw materials costs. The price effect was 28.0%.
Volumes increased "considerably" in both Arlanxeo business units - High Performance Elastomers and Tire & Specialty Rubbers – adding 16.5% to sales, said Lanxess.
A positive currency effect of 3.6% also contributed to sales growth. Sales in all regions were higher than prior-year levels, with some areas seeing "significant" rises, according to the German group.
Earnings (EBITDA pre exceptionals) registered a sharp 27.4% increase from €113 million in first quarter 2016 to €144 million in first quarter this year, reflecting higher volumes.
Increases in raw materials costs were "fully passed on to the market," added Lanxess.
For Lanxess as a whole, the group said it was expecting to have its "best" fiscal year in 2017 following a strong start to the year.
In the three months to end of March, the German speciality chemicals company reported a 25.1% growth in sales to €2.4bn compared to the same period last year.
The sales trend was mainly driven by positive price adjustments and a "substantial" year-on-year increase in volumes across all segments, Lanxess added.
Higher selling prices contributed to an 11% rise in sales while higher volumes let to another 10.6% increase in sales.
Earnings (EBITDA pre exceptionals) increased 25.2% to €328 million in the first quarter, with EBITDA margin slightly above the prior-year level at 13.7%.
Earnings rose in all segments, with Advanced Intermediates seeing a 2.2% year-on-year rise to €91 million in the first quarter. Equally, Performance Chemicals, High Performance Materials and Arlanxeo saw earnings jump by 5.1%, 26.3% and 27.4% respectively.