Brexit barriers to trade, skills concern UK chemicals makers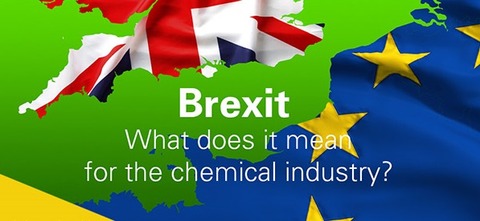 London – The UK chemicals manufacturing industry is working hard behind the scenes to ensure that government officials understands the importance of minimising tariffs and other trade barriers post Brexit.
At a 9 May Chemical Industries Association (CIA) press briefing in London, association director Steve Elliot explained that UK and EU civil servants are being briefed about the complex supply-chains involved in producing everyday products.
He said that Cefic (the European association of national chemical associations) is repeating the message that "supply chains are complex and you disrupt them at your peril" to EU administrators and politicians.
Within the UK, the CIA is also stressing the need to minimise or eliminate 'friction' at ports when the final Brexit deal is negotiated.
Tom Crotty, director of Ineos and president of the CIA, said that the UK chemical industry wants to ensure that there are no non-tariff barriers to trade between the EU and UK post Brexit.
In the field of chemicals regulation, the UK chemical industry would not welcome a UK repeal of the Reach chemical safety regulations after withdrawal from the EU. Among other problems, said Elliot, this would impose a non-tariff barrier to trade.
For the UK chemical industry to remain competitive post Brexit it also needs access to talent across the EU, Crotty added.
Around 20% of the "white coat employees in R&D come from the EU," the CIA president explained.
Adding that a similar number of contract employees in the industry are from the EU, Crotty said: "We must have access to the EU 27 skills.