Report: Green tire demand prompts silica growth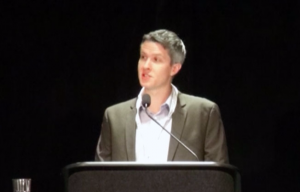 As global demand for low rolling-resistance tires continues to grow, silica firms are responding in kind with capacity expansions.
Precipitated silica is seeing an average annual growth rate in the US of 3.8% from 2013 through 2018, said Stefan Schlag Leon Beraud, director of inorganic chemicals and minerals for IHS Markit, in an email interview.
Much of that growth is linked directly to rubber applications, tires and footwear as the leading factors that are creating a silica boom, Beraud said.
Low rolling-resistance or "green" tires, are made of rubber, carbon black and silica, and silica consumption in green tires is double the amount in standard tires, he said.
The combined use of precipitated silica and silane can reduce tire rolling resistance significantly and save as much as 8% on fuel consumption, Beraud claimed. As a result, the global share of low rolling-resistance tires was projected to increase from 15% in 2011 to 34% in 2016, and up to 45% by 2018, Beraud said.
As green tire production grows, Beraud said the volume of precipitated silica used in these tires is surging by an estimated 20% annually from 2013-18, compared with just more than 5% growth of precipitated silica use in all other applications for the same period.
Other applications for precipitated silica cited by Beraud include agricultural products, elastomers, food and health care, automotive batteries and antifoams.
Demand for precipitated silica has caused several silica manufacturers to boost global precipitated silica capacity, including Evonik A.G. of Germany, PPG Industries Inc. and Solvay.
In December, Evonik announced it is investing $120 million (€110 million) to build a precipitated silica plant near Charleston, South Carolina, by 2018, specifically for the purpose of supplying tire makers with silica for green tire production. Evonik said it chose South Carolina to be in close proximity to tire manufacturing in the Southeast US.
Evonik also expanded precipitated silica capacity at its Chester, Pennsylvania, factory in 2014 by 20,000 tonnes.
Meanwhile, PPG boosted precipitated silica by more than 10,000 tons at its Lake Charles, Louisiana, plant last year. Likewise, Solvay is adding 10,000 tons of capacity at its Chicago Heights, Illinois, silica plant to supply low rolling-resistance tires.
Is the US/North America at the centre of this latest silica boom? Not necessarily says Kent Furst, manager of polymers and packaging at Freedonia Group.
Furst noted that Evonik, PPG and Solvay also have expanded silica capacity in the Netherlands, Poland, Thailand and Brazil in recent years. Regulatory pressure to boost fuel economy through low rolling-resistance tires is greater in Europe and Japan than it is in the US, he said.
However, the US has several advantages that are attracting silica producers, Furst said.
"Silica manufacturing is very energy-intensive, and low energy costs in the US benefit producers," Furst said.
Silica manufacturers also are expanding capacity in response to a number of major investments in US tire production capacity recently made by tire makers, he said.
Furst said it's very possible there will be more announcements of precipitated silica capacity expansions in the near future. Freedonia forecasts that the supply/demand balance will tighten in about five years despite current boosts in capacity.
While much attention is being paid to precipitated silica and green tires, pyrogenic or fumed silica also is a growing market, just not as fast as precipitated silica, Furst said.
Fumed silica capacity in the US has been stagnant for a while, and rising demand following the recession was pushing silica firms' operating rates close to 90%, causing boosts in capacity in response to steady market growth, Furst said.
Beraud noted that US consumption of fumed silica had an average annual growth rate of 1.1% across all applications, which include elastomers, coatings and paints, polyester resins, and adhesives and sealants.
Fumed silica production growth has been moderate and in line with elastomer market growth, Beraud said.
Freedonia's Furst said he expects fumed silica capacity will be set for a while.